Congratulations to our Outstanding Staff Member, Ernie Bates! One staff member said, "Ernie and his work make it possible for the rest of us to do ours, and he does so with poise and a smile." He is a great ambassador for MRCS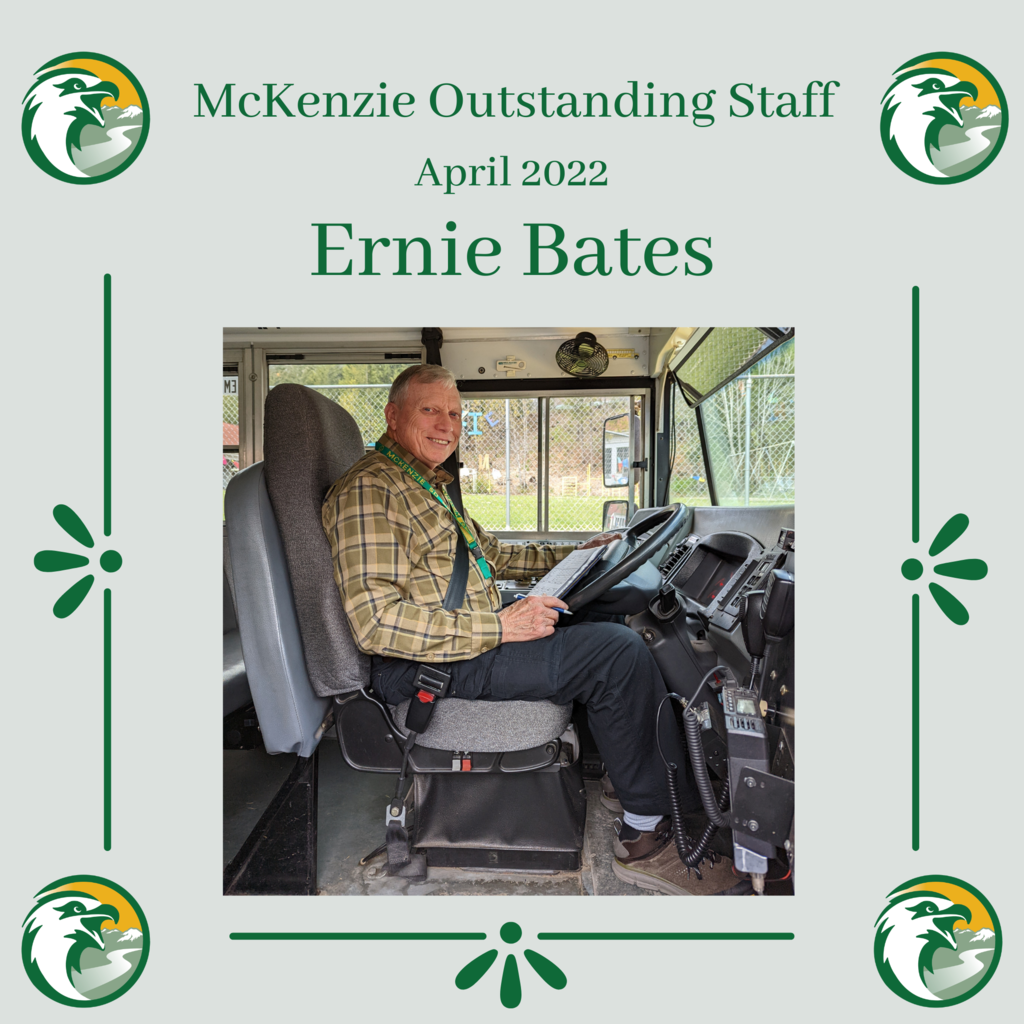 Check out our latest vaccination clinic on campus this Thursday!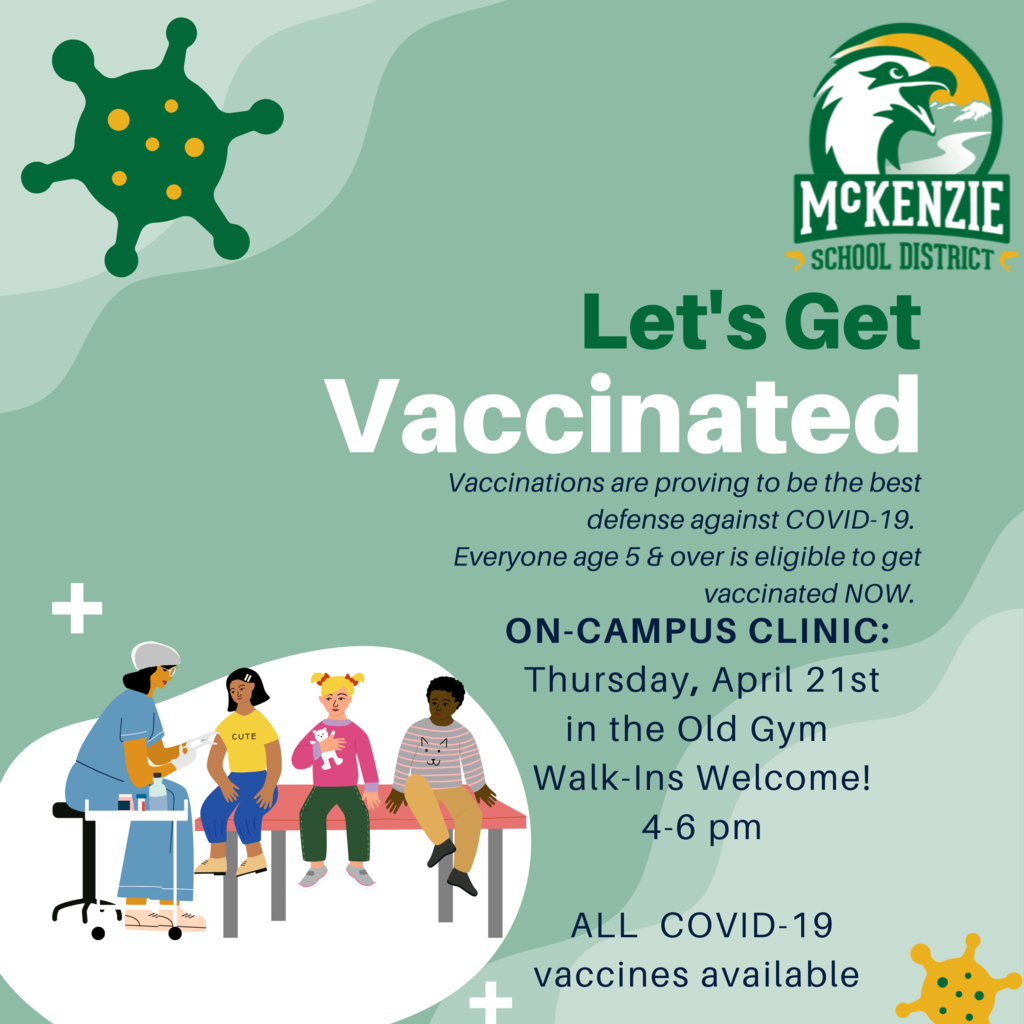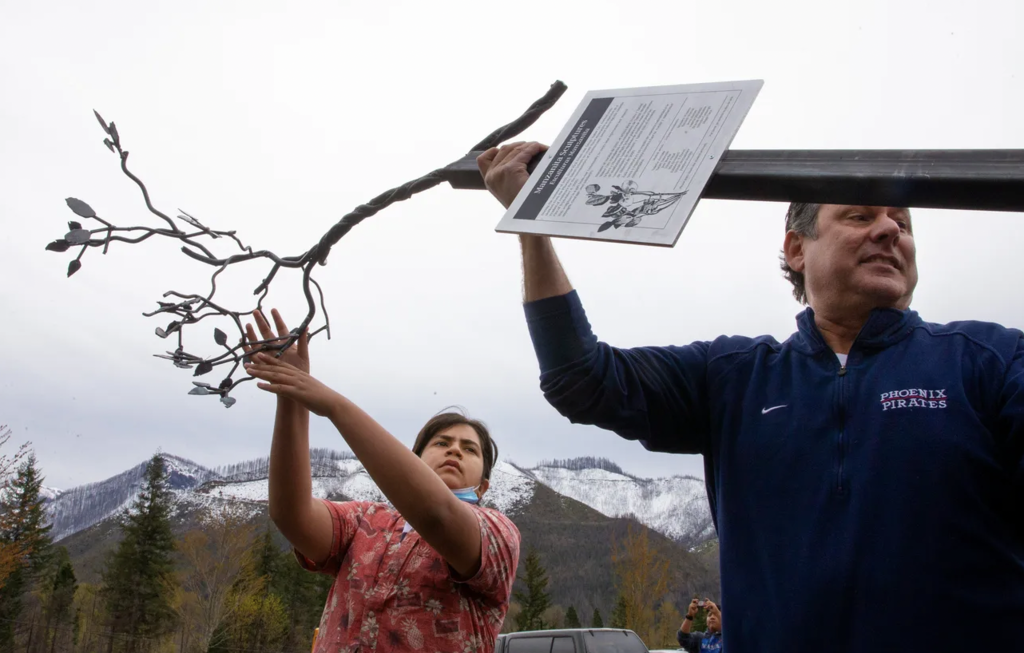 Activity Route update for Monday, 4/18/22, afternoon. Due to the driver shortage today there will not be an activity bus. Both track teams and Homework Club will be available this afternoon. If your student needs to take the regular school bus home at 4 pm instead of going to an after school activity please call the office to let us know. Thank you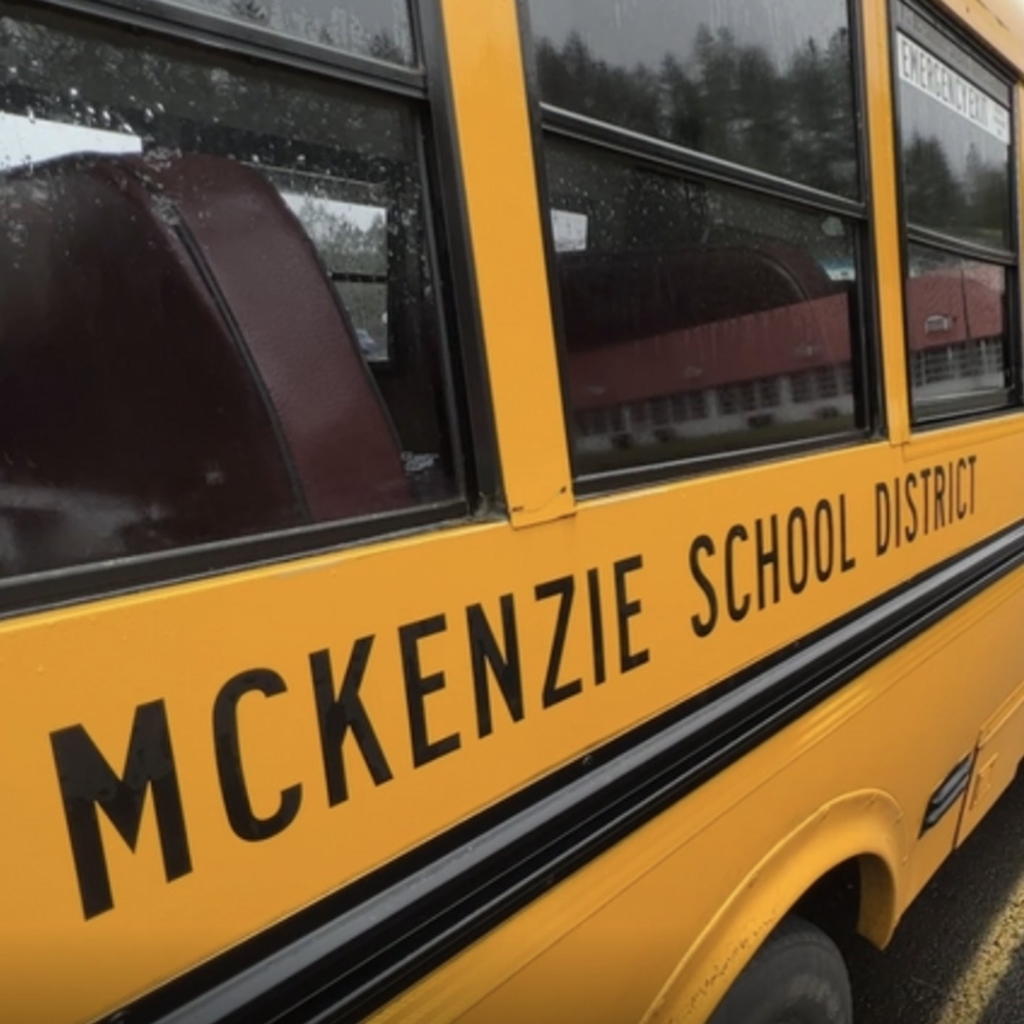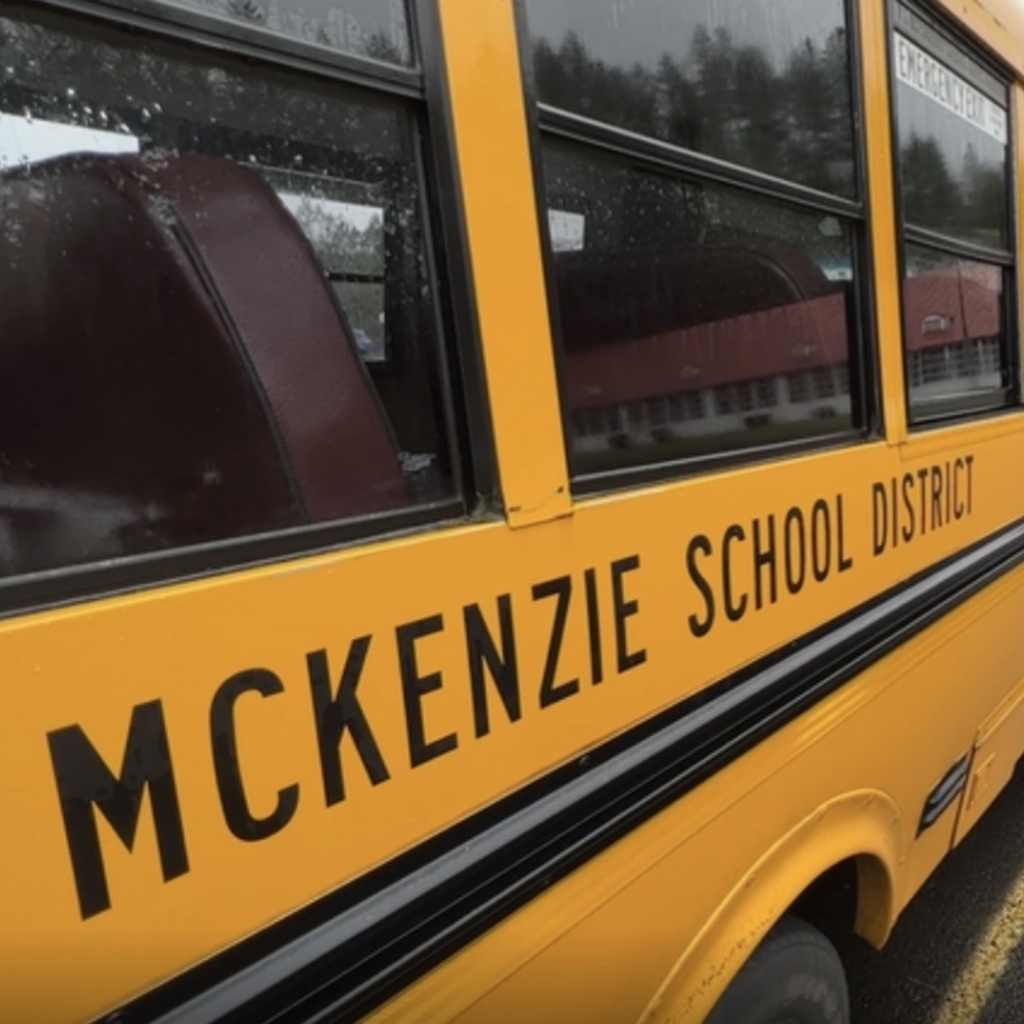 McKenzie Families, What an interesting Spring week filled with snow! Take a look at this update from Mr. Tompkins about some positive changes happening on campus this coming Fall.
https://youtu.be/EYI5634pU7U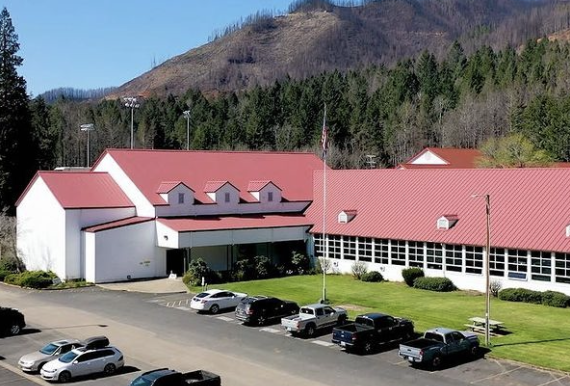 Good Morning McKenzie, ONLY the bus UP RIVER from the school will be on snow routes morning and afternoon. The two DOWN RIVER from the school buses will run their regular routes morning and afternoon. Thank you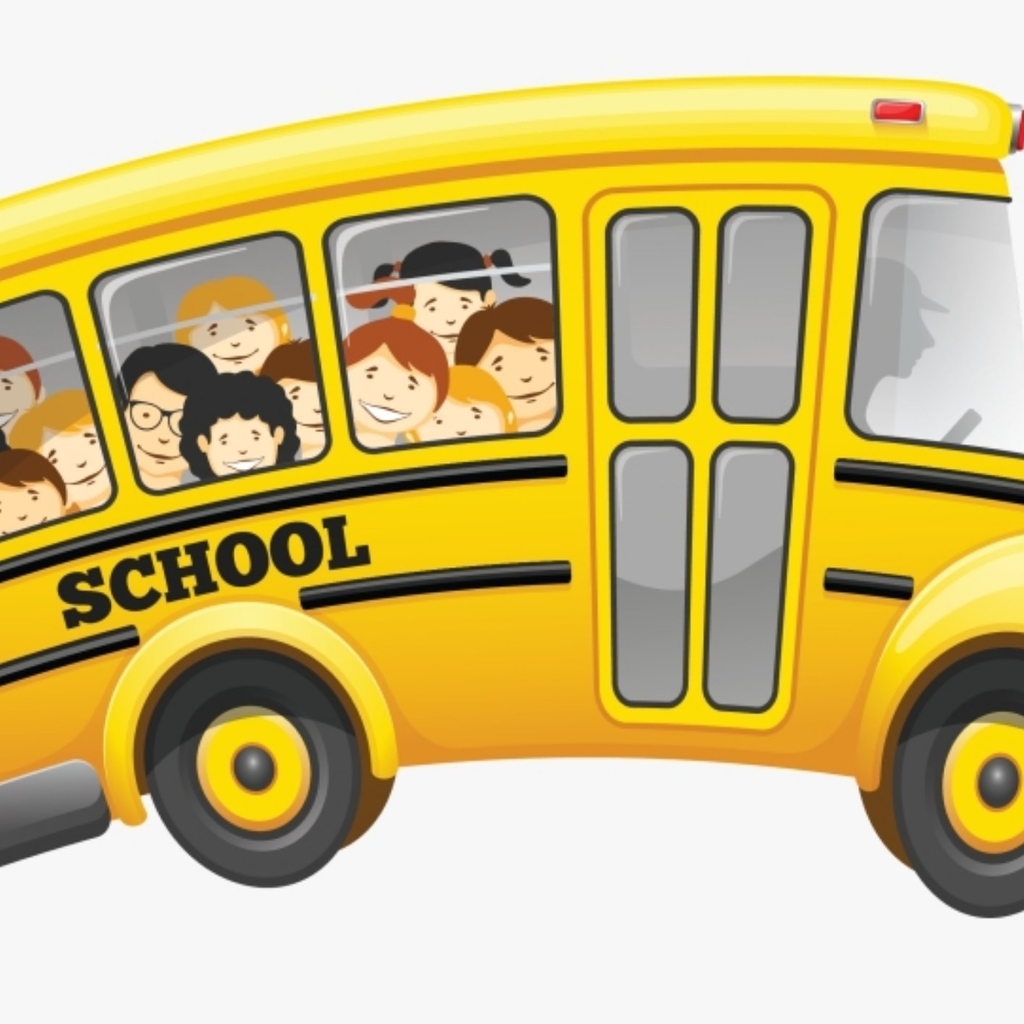 Hello MRCS parents, staff and community: Just a friendly reminder, school policy is that if we run snow routes in the morning we are also on snow routes in the afternoon. Snow routes also mean no after school activities, including sports practices. All students will head home at the end of the day. We apologize for any inconveniences this may cause and thank you for your assistance.


Good Morning McKenzie, Buses will be on snow routes this morning. Please refer to the communication sent out yesterday afternoon with bus stop times for the morning and afternoon. Thank you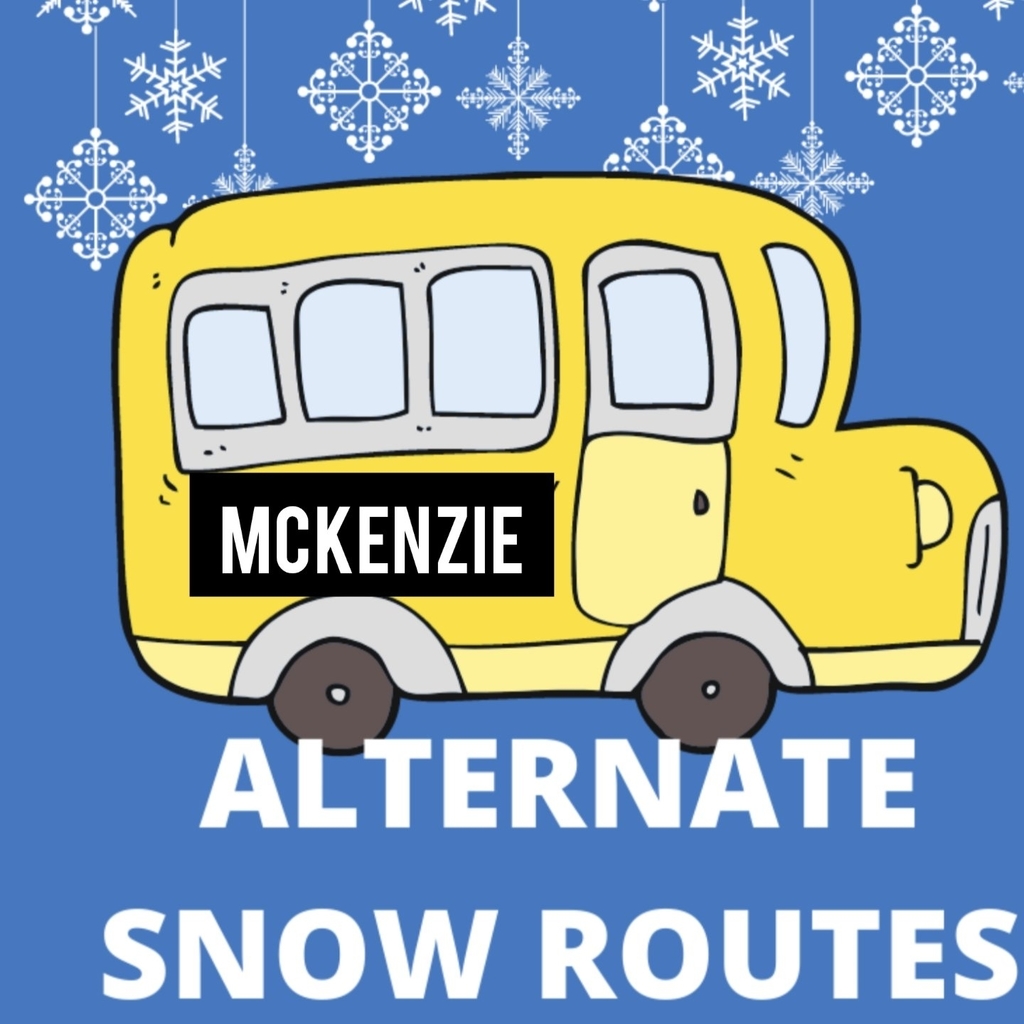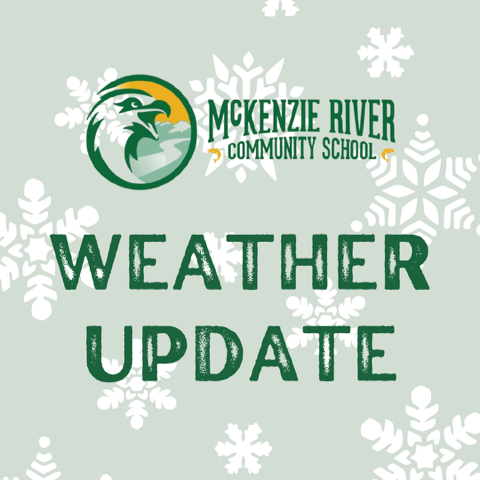 Congratulations, Niki Jones! Niki is our April Outstanding Staff Member. She is always full of energy and is so much fun. She greets every day with a smile and always has one to offer her coworkers and students.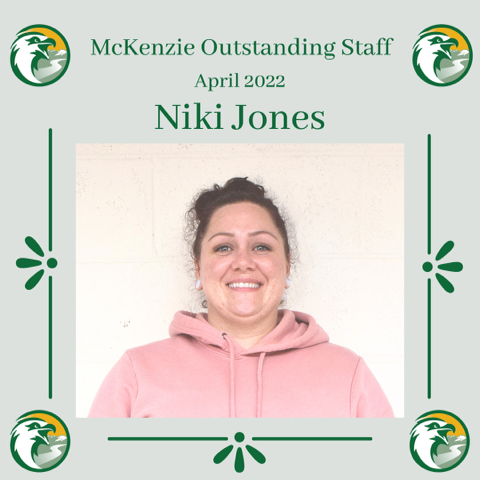 McKenzie Families, McKenzie School District is seeking volunteers to help in our school! It has been more than two years since limitations were put in place due to the COVID-19 pandemic. With case rates improving and restrictions being eased in most areas of our daily life, we'd like to welcome back our vital volunteers! Volunteers play significant roles at McKenzie by supporting classroom instruction, field trips and co-curricular activities such as sports teams and clubs. If you are interested in volunteering, please visit our website
www.mckenziesd.org/page/volunteer
, complete the volunteer information packet and return to the District, High School or Elementary Offices. If you have been approved to volunteer for MRCS in past years, ask for the yearly Volunteer Renewal Form. We look forward to welcoming back our volunteers, both new and returning! Under Oregon law, volunteers are required to provide proof of COVID-19 vaccination. Please reach out if you have any questions. Lane Tompkins, Superintendent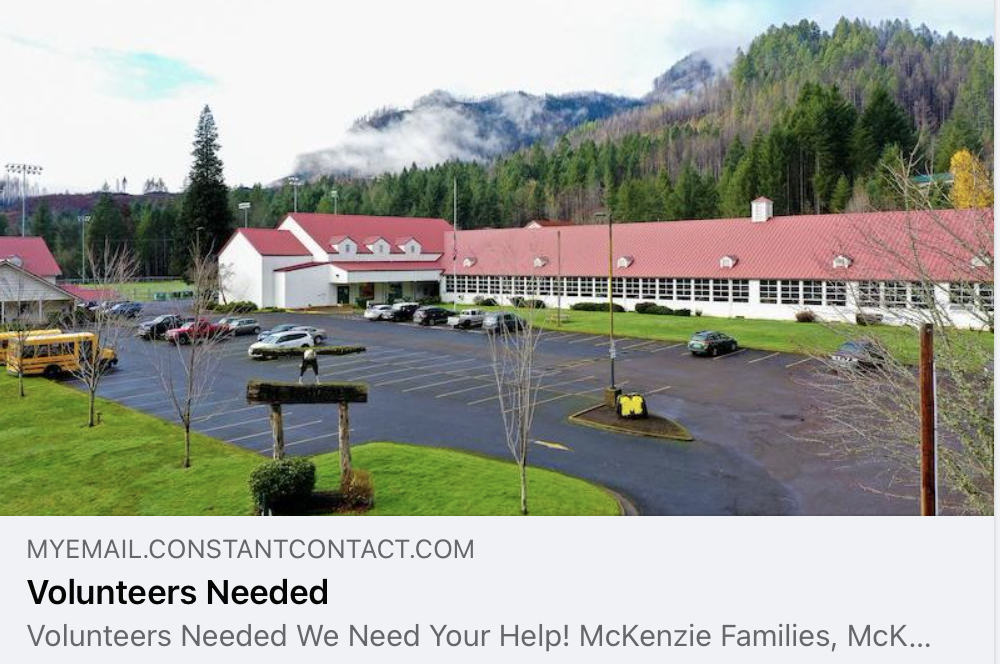 Hello McKenzie families and community: We wanted to give you an update, as we are still in transition to the new system. Calls can now be answered in the elementary building office, (541)822-3315, at this time they are unable to transfer calls to other buildings. If you need to reach the District Office call (541)822-3338 or the middle/high building office at (541)822-3313. Thank you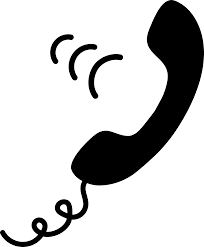 We hope you have been having a wonderful spring break! Here's a quick note from Mr.Tompkins on the changes to our masking policy as you get ready to head back on Monday. Thank you for being patient and understanding as we have had to navigate so many changes over the last two years. Click here to watch:
https://youtu.be/C2yAngwhT04
April King is our outstanding Staff Member for March! April shows great dedication and perseverance in positively shaping the educational trajectory for our 2nd graders. Please help us in congratulating April. We are lucky to have her on our team.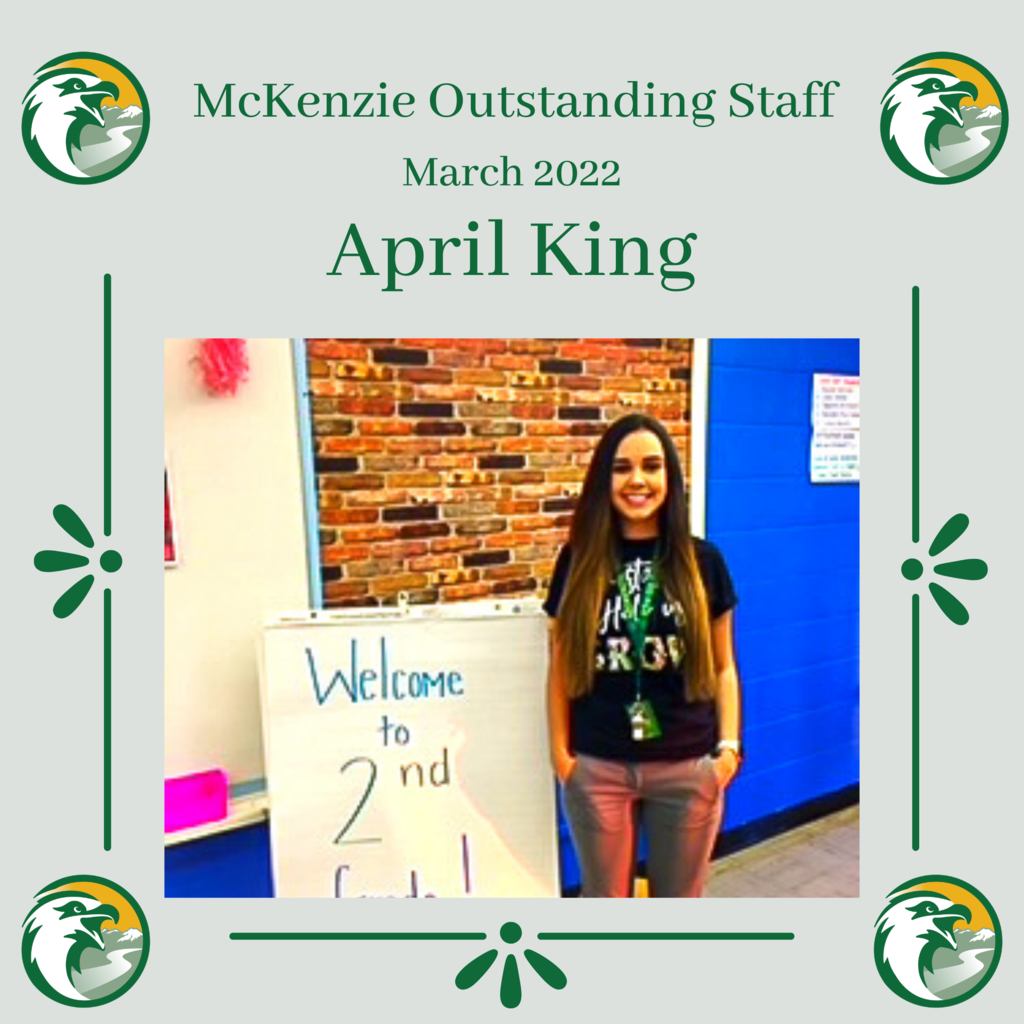 We are looking for new budget committee members! The applicant must live in the District and may not be an officer, agent or employee of the district. The appointment is for three-year terms. If you are interested please contact the district office 541-822-3338, or email
nancy.asman@mckenziesd.org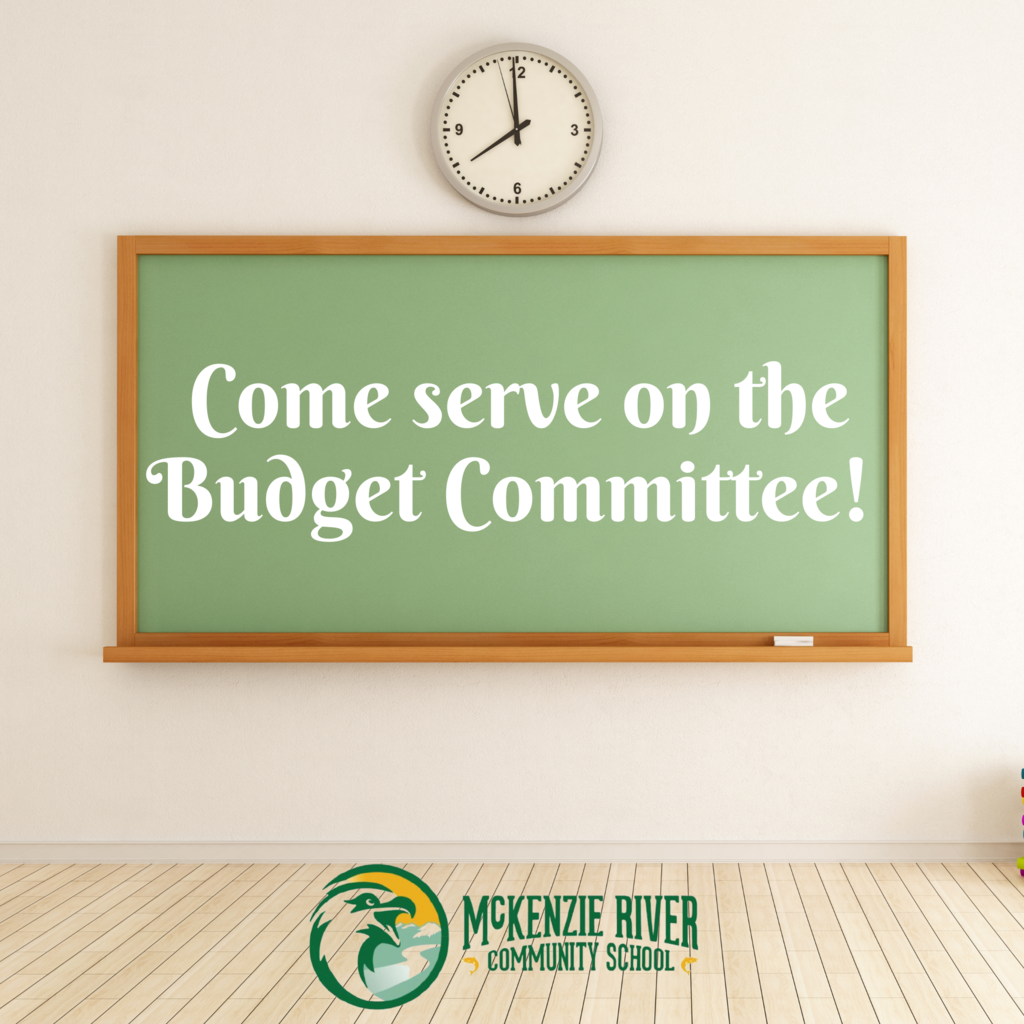 Hello McKenzie Families and Community, We are in the process of updating our phone system on campus. For safety reasons, the new system has to be ready in all areas before we can make the final switch. This has been causing some issues with receiving calls in either the elementary and/or district office buildings. This switch should be complete when we come back from Spring Break, 3/28/2022. Until then, please call the Middle/High School office @ (541) 822-3313 where you can be transferred to the office you are trying to reach. Thank you for your patience as this changeover happens, we will let you know when it is complete.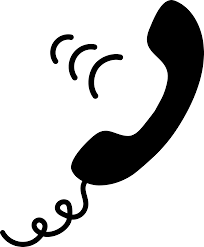 McKenzie Families, Thank you for your continued patience as we navigated the new announcements for OHA and ODE regarding indoor masking. McKenzie School District will transition the use of face coverings to highly recommended but not required on our campus and buses beginning Monday, March 14th. Click here to read your full announcement:
https://conta.cc/3CnPrys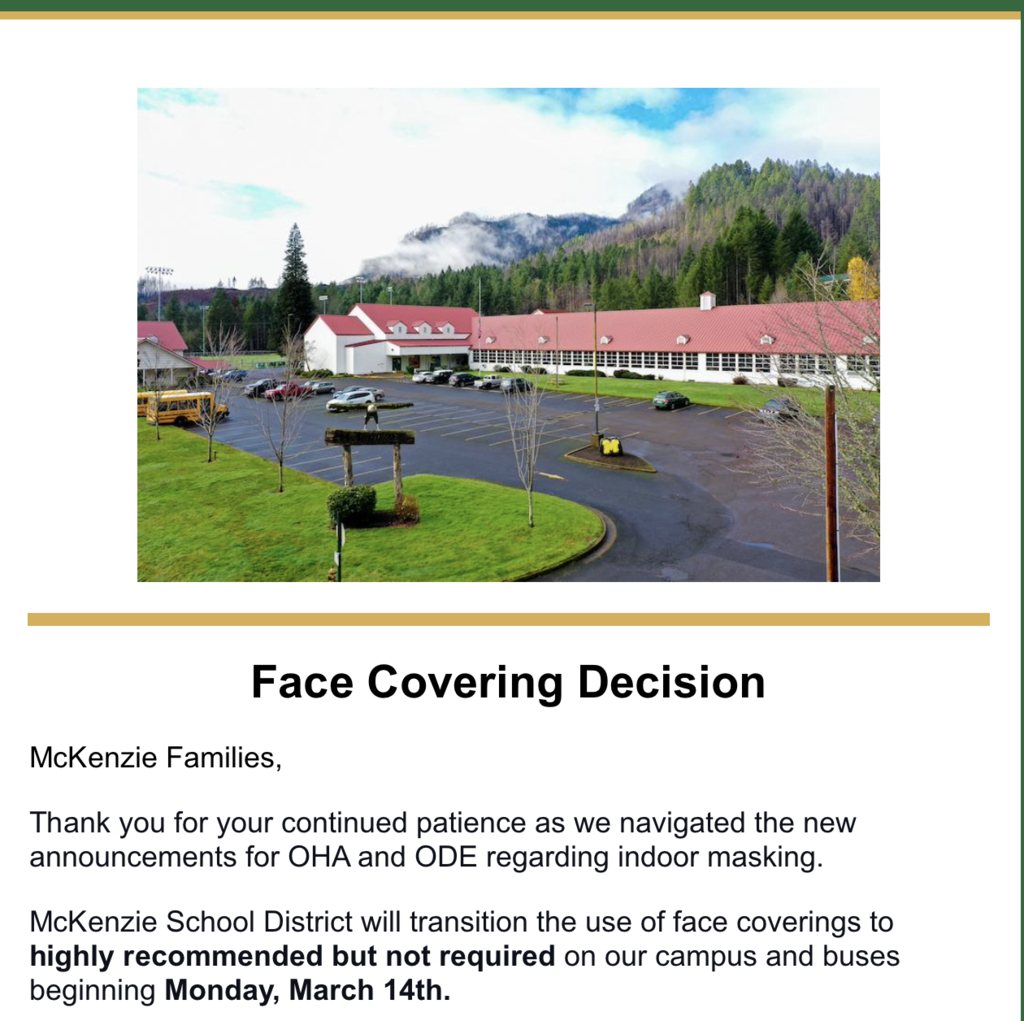 McKenzie Families, Please read this important update and fill out the survey. Thanks! Click here:
https://conta.cc/3ITqsFC