News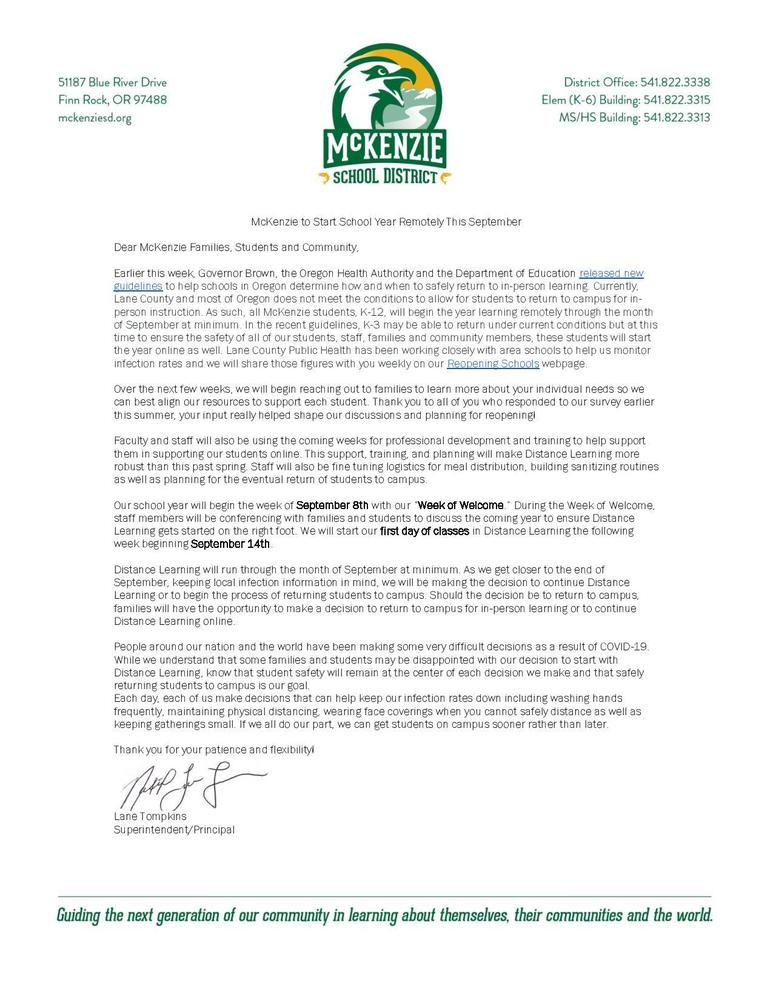 McKenzie to Start School Year Remotely This September Dear McKenzie Families, Students and Community, Earlier this week, Governor Brown, the Oregon Health Authority...
Budget Hearing: 6/17/20 5:15 p.m.Regular Board Meeting 6/17/20 5:30 p.m.Information regarding joining and/or watching the meetings can be found on our Board Agenda page here.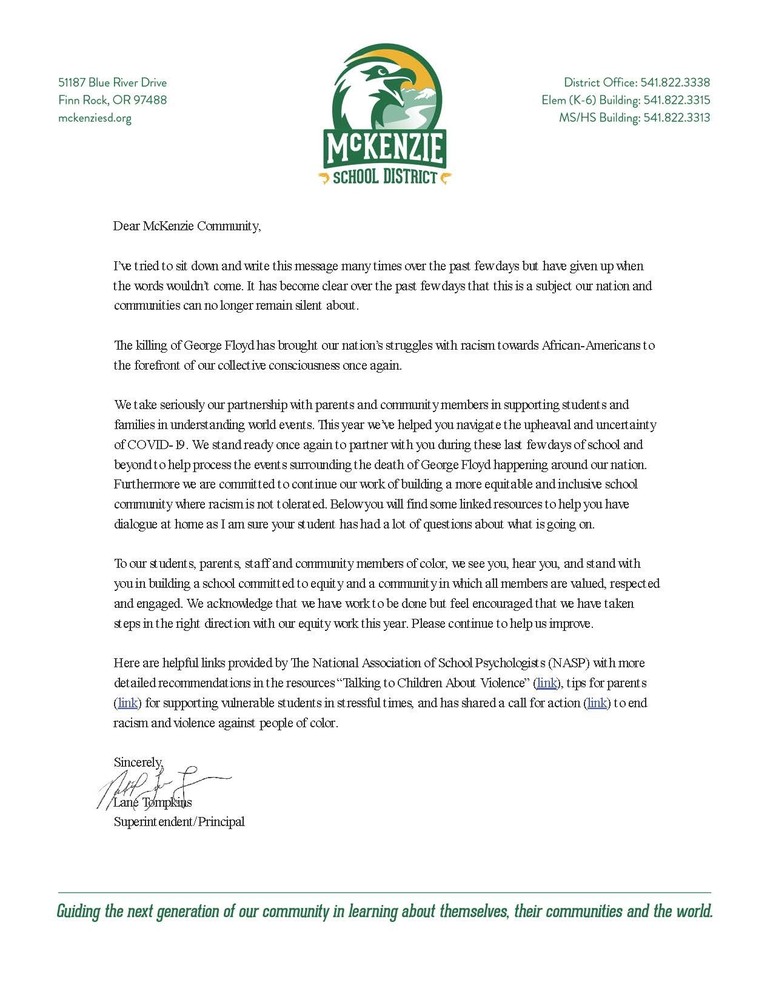 Dear McKenzie Community, I've tried to sit down and write this message many times over the past few days but have given up when the words wouldn't come. It has become...
SEE ALL NEWS