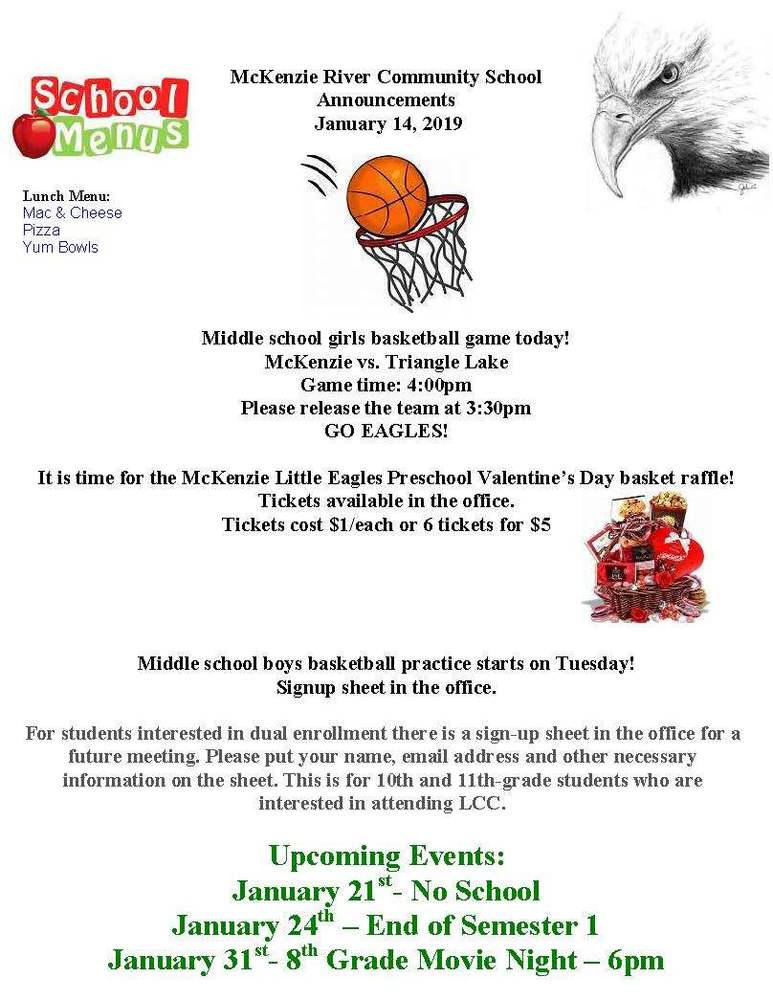 McKenzie River Community School Announcements January 14, 2019
Jason Davis
Monday, January 14, 2019
Middle school girls basketball game today!
McKenzie vs. Triangle Lake
Game time: 4:00pm
Please release the team at 3:30pm
GO EAGLES!
It is time for the McKenzie Little Eagles Preschool Valentine's Day basket raffle!
Tickets available in the office.
Tickets cost $1/each or 6 tickets for $5
Middle school boys basketball practice starts on Tuesday!
Signup sheet in the office.
For students interested in dual enrollment there is a sign-up sheet in the office for a
future meeting. Please put your name, email address and other necessary
information on the sheet. This is for 10th and 11th-grade students who are
interested in attending LCC.
Upcoming Events:
January 21st- No School
January 24th – End of Semester 1
January 31st- 8th Grade Movie Night – 6pm