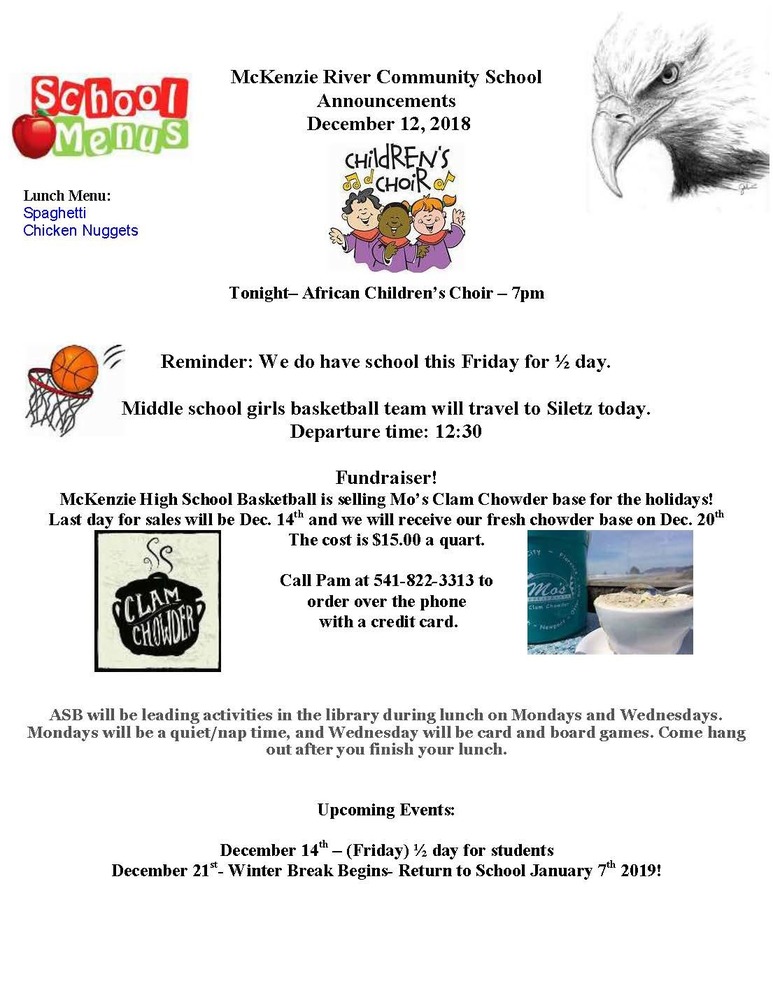 McKenzie River Community School Announcements December 12, 2018
Jason Davis
Wednesday, December 12, 2018
Tonight– African Children's Choir – 7pm
---
Reminder: We do have school this Friday for ½ day.
---
Middle school girls basketball team will travel to Siletz today.
Departure time: 12:30
---
Fundraiser!
McKenzie High School Basketball is selling Mo's Clam Chowder base for the holidays!
Last day for sales will be Dec. 14th and we will receive our fresh chowder base on Dec. 20th
The cost is $15.00 a quart.
Call Pam at 541-822-3313 to order over the phone with a credit card.
---
ASB will be leading activities in the library during lunch on Mondays and Wednesdays.
Mondays will be a quiet/nap time, and Wednesday will be card and board games. Come hang
out after you finish your lunch.
---
Upcoming Events:
December 14th – (Friday) ½ day for students
December 21st- Winter Break Begins- Return to School January 7th 2019!