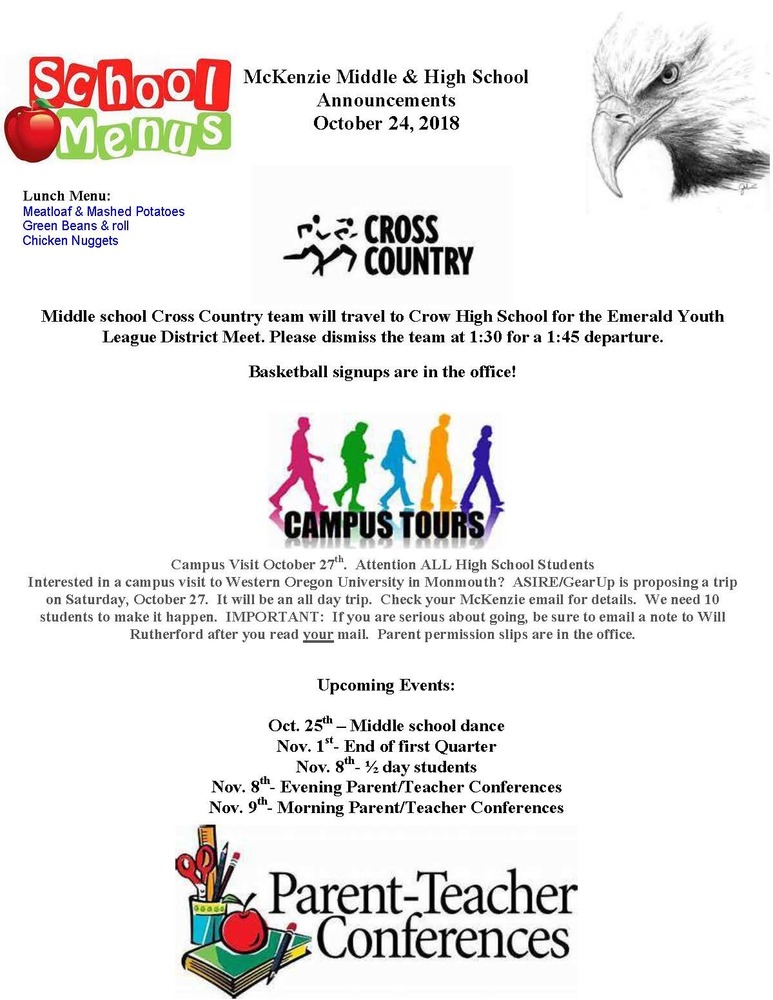 McKenzie Middle & High School Announcements October 24, 2018
Jason Davis
Wednesday, October 24, 2018
Middle school Cross Country team will travel to Crow High School for the Emerald Youth League District Meet. Please dismiss the team at 1:30 for a 1:45 departure.
---
Basketball signups are in the office!
---
Campus Visit October 27th.
Attention ALL High School Students
Interested in a campus visit to Western Oregon University in Monmouth? ASIRE/GearUp is proposing a trip on Saturday, October 27. It will be an all day trip. Check your McKenzie email for details. We need 10 students to make it happen. IMPORTANT: If you are serious about going, be sure to email a note to Will Rutherford after you read your mail. Parent permission slips are in the office.
---
Upcoming Events:
Oct. 25th – Middle school dance
Nov. 1st- End of first Quarter
Nov. 8th- ½ day students
Nov. 8th- Evening Parent/Teacher Conferences
Nov. 9th- Morning Parent/Teacher Conferences